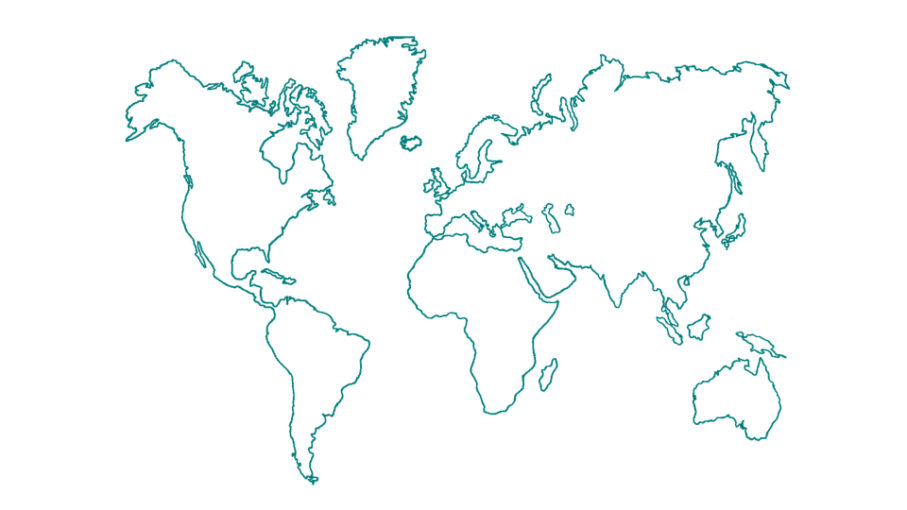 This mapee covers the main city area of Abuja, Nigeria. It is intended to give you a basic idea of the city's layout and character of each area.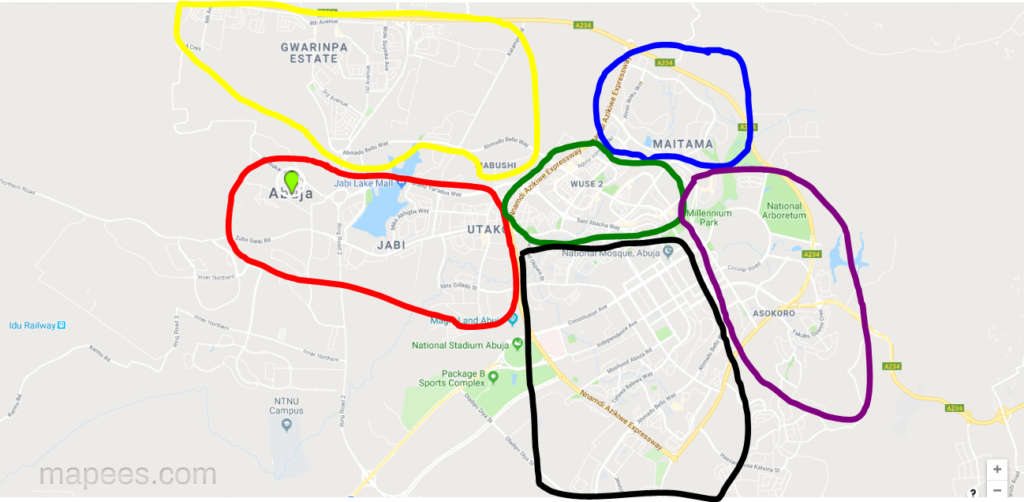 Green Area:
This includes the Wuse 2 area and Wuse areas of the city. Wuse 2 is a semi-upmarket area and is the most central part of the city. It has high end nightlife and accommodation options. For the party animals, this area is the least sleepy part of the city. Constant police presence gives it a decent level of security.
Blue Area:
This includes the Maitama area. This is one of the most expensive and "exclusive" neighborhoods in all of Africa, so expect to pay accordingly for accommodation here. It is generally quiet and pleasant, and is typically safe to be in at night too. Limited nightlife options, as it is mainly residential. However, a few clubs are available in the area. It is not nearly as wild as its nearby cousin Wuse 2, but it holds its own.
Purple Area:
This includes the Asokoro area. This is also a high end area, and houses the seat of the Nigerian Government known as Aso Rock. Accommodation here is expensive, but some of the neighborhoods are really nice. It is generally quiet, with very little happening as far as nightlife goes. It is largely residential and day time commercial.
The Black Area:
This area includes the Garki and Garki 2 areas. This is the oldest and most affordable area in the city center. Accommodation here is at a fraction of the higher end areas. However, it is a decent area in general. Nightlife isn't particularly great here, but there are options.
The Red Area:
This includes the Jabi and Utako areas. These areas are very close to the city center, but generally considered "outskirts."
The areas are affordable, but aren't as fancy as the better parts of the city. There are a few attractions like the Jabi Lake Mall, but not too much happening around here.
The Yellow Area:
This Gwarinpa area is a satellite town of the city, and houses one of Africa's largest residential estates. It is a little rougher than the city center, but offers a decent number of affordable accommodation options. Except for longer term stays, this area would not be ideal for foreigners.