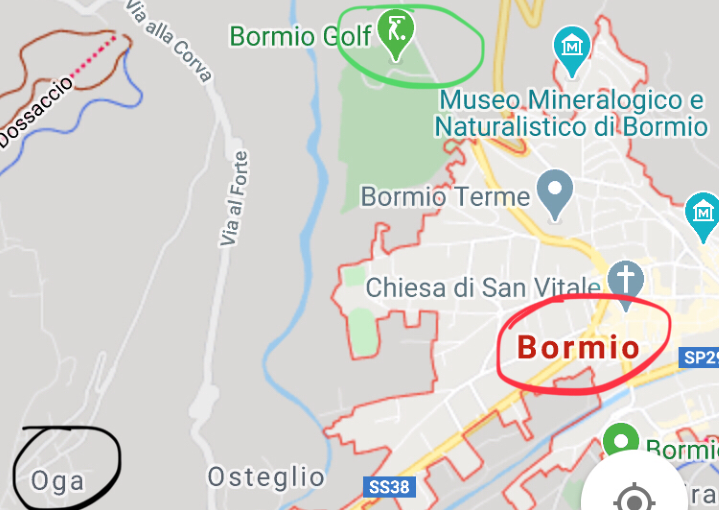 Bormio(Red)
Bormio is small town in Italy. It is a great ski resort to go to in the winter months. It has a range of ski run levels, so beginners are welcome. There are main ski routes and of course run that going into the woodlands. You can take great photos here. After skiing there are many chalets to have a hot drink and grab snacks. I would recommend staying in a hotel where you are able to ski all the way down next to the hotel entrance. Hotel Nevada offers this. They also have very friendly hotel huskies and a food court with lots of fresh breads and fruit. In addition, the outdoor spas are very luxurious and relaxing in the hotel. Some even have outdoor pools. However, if you go in the winter months and your hair is not fully dry, it may freeze because it is that cold. If yoour hotel does not have a pool, then you can go to the Thermal Spa and choose from a range of treatment. If you are looking for more of an active activity (that is not skiing) then you can go to the bike park which is essentially a hilly trail to ride your mountain bikes.
In regard to food, Bormio is known for their stone oven pizzas and I would give them a try before leaving. Bormio is quite traditional, so stereotypical pizza and pasta dishes are most common on the menu.
Oga (Black)
If you are looking to go on a hike with an area that does not have much snow, then Paluaccio de Oga is very scenic and you can see the mountains opposite. This is a nature reserve, so it is great for spotting wild animals and taking photos.
There is also a military fortress to explore in Oga and you can also take pictures at the top and see the mountain's snowy peaks. The fortress only offers limited information on the history of the area, so most people only venture up the fortress for the view.
San Gallo (Green)
San Gallo has a huge golf course and often people play in the summer months (to have a break from skiing). In addition, the area has a museum where you can look at different types of rocks so if you have a passion for minerals, they are the experts.
Overall Bormio is the perfect quiet get away for a relaxing ski holiday with friends or family.