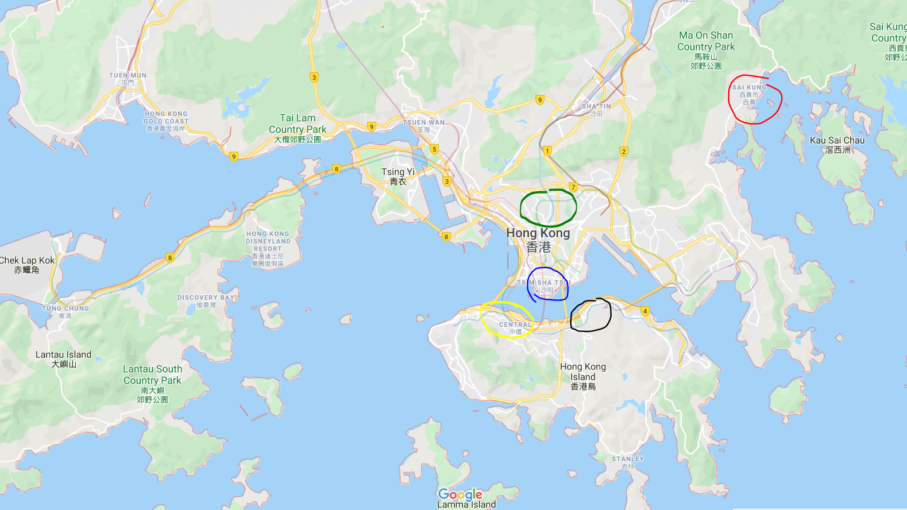 Sai Kung is a perfect place for an active weekend with friends or family. This place, located in Hong Kong's New Territories, is well known for its sandy beaches and hiking trails, leading to many beautiful destinations, such as High Island Reservoir. Water sports lovers will be happy to grab a kayak or a surfing board and have fun in the clear water in the Tai Long Wan Bay.
Neon signs are perhaps the most popular sight in this district, located in Hong Kong's Kowloon area. It is a consumers' heaven, filled with many stores and street markets. The Ladies Market, one of the biggest ones in the city, is particularly popular among tourists, as this is the best place for cute and mainstream souvenirs. For those interested in fashion, the Fa Yuan street, known better as "The sneaker street" is a must – see!
There is no visit in Hong Kong without strolling through vibrant TST. Located in the southern part of Kowloon, it is the center of nightlife and shopping, and one of the most international areas. The main street, Nathan Road, is filled with luxury fashion brands and five-star hotels. It leads to the picturesque Victoria's harbor, ideal for skyline photography.and taking a break in one of the seafront cafes or restaurants.
Hong Kong's Soho is like New York's… but perhaps more vivid. A hilly place for artists, expats, immigrants, and locals, full of the soul of world. Its located in Central, between the party district Lan Kwai Fong and Sheung Wan with a beautiful waterfront, Soho remains one of the prettiest parts of the city. Besides thousands of spots for photoshoots, you will find temples, churches and mosques, cuisines from every country in the world, bars and scenic cafes. This is the home for trendsetters, bloggers and influencers and there is always something new to discover.
Wan Chai, located on the opposite side from Central, is a busy commercial area, yet, besides companies, it has many charming places. Similarly, as Soho, it is often described as the heart of the city, as it greatly represents the Hong Kong lifestyle and culture. A place both for work and for fun, it hides many gems, such as Antique Street filled with memories of the old, colonial Hong Kong, as well as Golden Bauhinia Square, where people can join the daily flag – raising ceremony