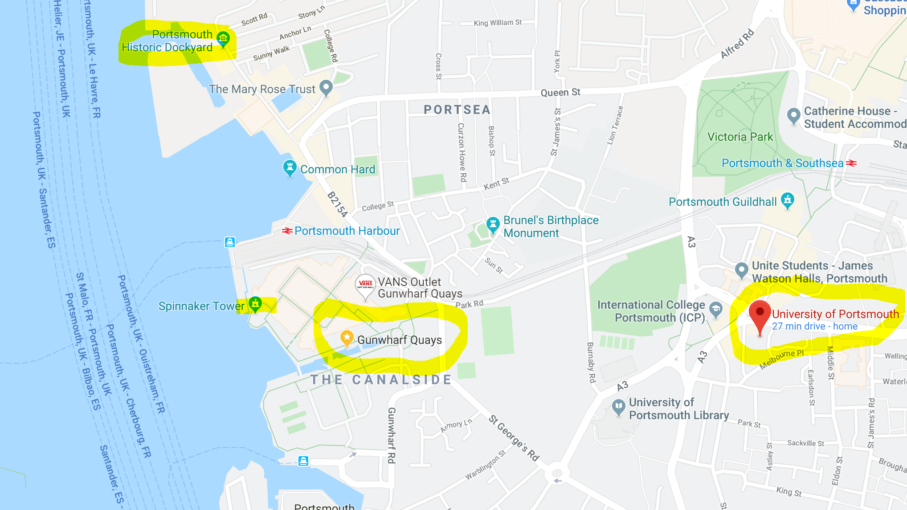 England is well known for it's history, and Portsmouth city centre is a perfect example of true history in the UK. It's home to one of the largest naval bases on the South Coast dotted, around all of Portsmouth.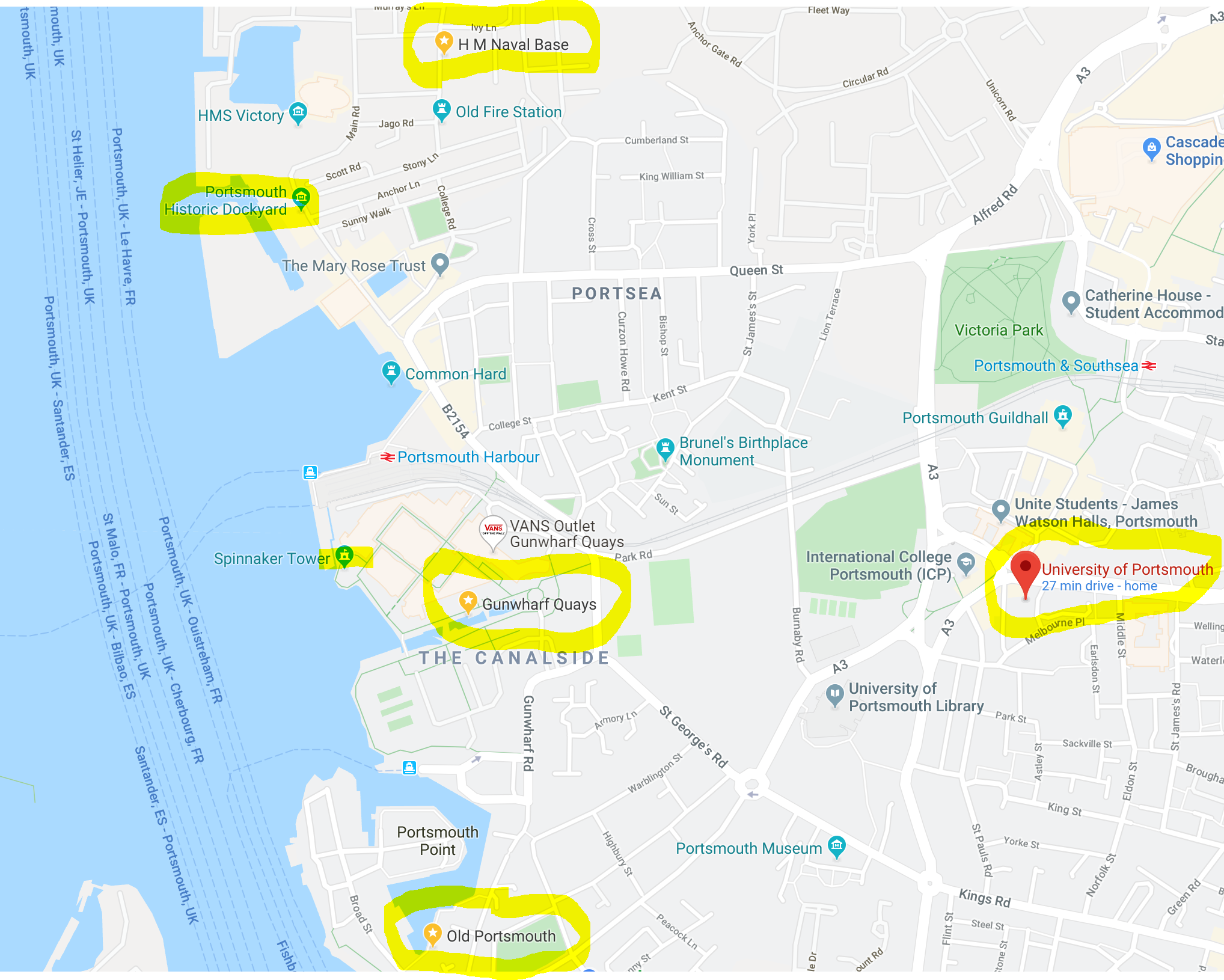 This includes the Portsmouth Historic Dockyard which is amazing, you even get to go on one of the ships and really experience life on board. It's great for families as they have an interactive learning centre which is all included in your ticket price. In summer they also do boat rides so it's a great day out. If you're lucky enough to visit when there is a historic event you'll be amazed – the teams dress up and it feels so authentic.
The dockyard is home to the interactive National Museum of the Royal Navy, the wooden warship HMS Victory, where Nelson died in the Battle of Trafalgar, and HMS Warrior 1860. The Tudor ship Mary Rose is also conserved in a dockyard museum.
Portsmouth is separated into New Portsmouth and Old Portsmouth. Old Portsmouth hosts Victorian housing with tiny doorways and slanted walls where new Portsmouth is pure luxury with the modern outlet of Gunwharf Quays with many retail designers. You truly have it all in Portsmouth.
Gunwharf also has entertainment such as bowling, cinema, casino etc so it works well for dinner, cocktails and a fun evening out. It's hugely popular and very busy, particularly over the weekend. But as it's right on the waters edge it's pure relaxation. You can watch all the ships come in, many wealthy boat owners also dock at Gunwharf Quays so it's nice to look at those boats too.
Students thrive in Portsmouth, attending Portsmouth University which attracts students from all over the UK and internationally.  This means Portsmouth is always busy with tourists, students and locals as there is so much to do and so much to see, even locals love where they live and enjoy evening strolls along the seafront. Bliss.
Southsea is within walking distance from Gunwharf Quay and many individuals visit Southsea on a Sunday were they have 'band stand' which is local bands all playing one after the other for fun while locals bring disposable BBQs and have a huge garden party, everyone is up dancing and laughing having fun. It's a great day out. The fair and arcade is also close by so it's great for families, as well as the hovercraft which takes people to the Isle of Wight, Queen Victoria's holiday home is still on the island.
Portsmouth is a must when visiting England.