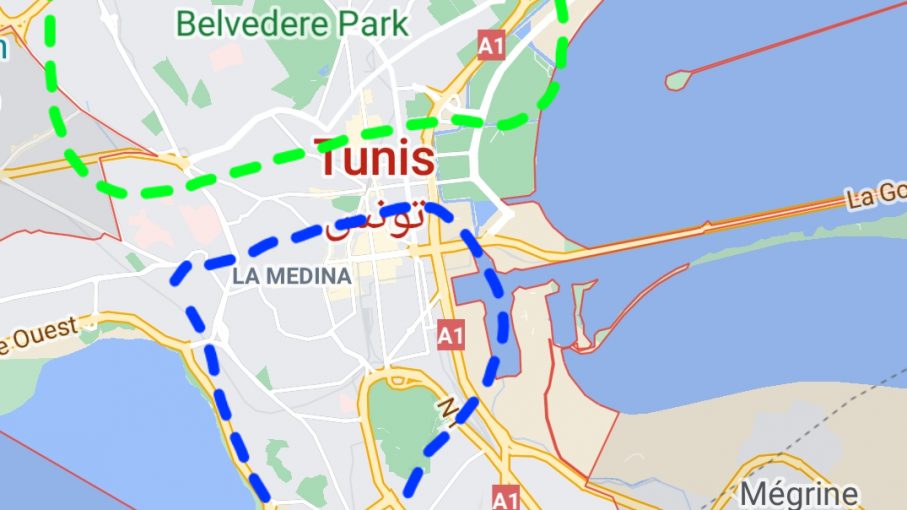 The Red area: El Menzah
If you're looking for high-end boutiques and lifestyle then El-Menzah is most definitely for you. It is about a 15 minutes drive from the Tunis Carthage Airport. It is so known for being utterly safe for a vacation as you get to stay in a classy and fancy hotel that isn't more than $100 per night. Of course, there are much less expensive hotels as it only depends on where you're going to stay. Uber service is also available, as well as countless comfortable means of transportation. Gifts and souvenirs' shops are infinite and you can even get lovely souvenirs for the family for no more than $50. Nightlife is unlimited and by that I mean, summertime or wintertime doesn't make any tiny bit of difference as all clubs are open. You're always going to be able to party and have fun. Having night walks is so totally safe however still do be careful and always proceed to contact the local authority in case of harassment or fraud.
The Green area: Manar
This area is characterized by its humble and welcoming people, clean environment, and most definitely safety all over it. The city center is easily accessible and it is totally safe to have night walks but avoid isolated and narrowed streets at all costs, or simply just ask one of the locals to accompany you. The place includes the most famous Belvedere Park with its calming and peaceful aura. Oh, and good news for the Zen people: Expect morning Yoga and meditation classes at any time and for absolutely free. $40 is beyond sufficient for food, leisure, and as well as transportation which is easily accessible all over the area so you will never have a problem with that.
The Blue area: The Medina
Here in this area, you find the Medina. Another mesmerizing part of Tunis. It is utterly well-known for being cheap in literally everything. Yes, even hotels! You don't even get to spend more than $20 per night and sometimes even less. Transport is easily accessible in the suburbs of the neighborhood but still, you'd have to do a lot of walking in the narrow streets. Do be careful of scammers and thieves though, and never leave your luggage anywhere. The Medina also has countless cheap and traditional restaurants that don't ever require $10 for a three-course meal!