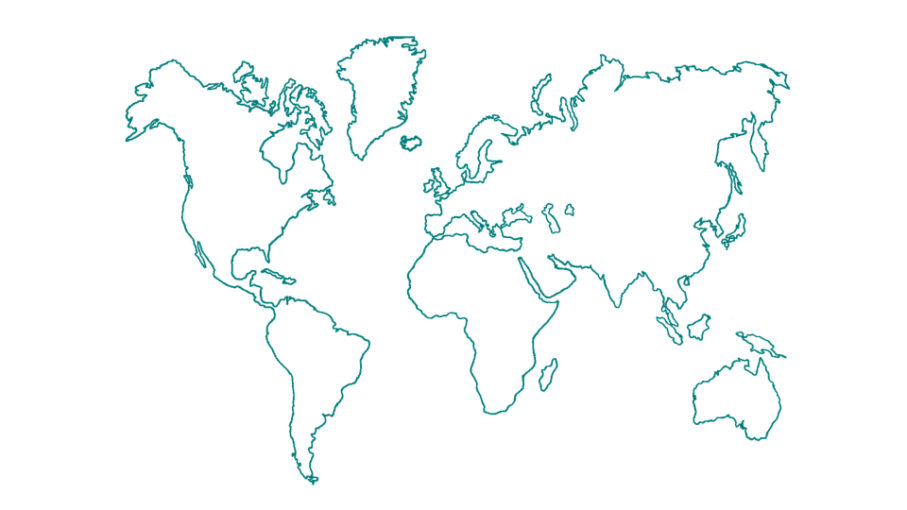 This mapee gives a broad layout of the Ao Nang Beach area in Krabi, Thailand. This could help you decide what area to stay, depending on your preferences.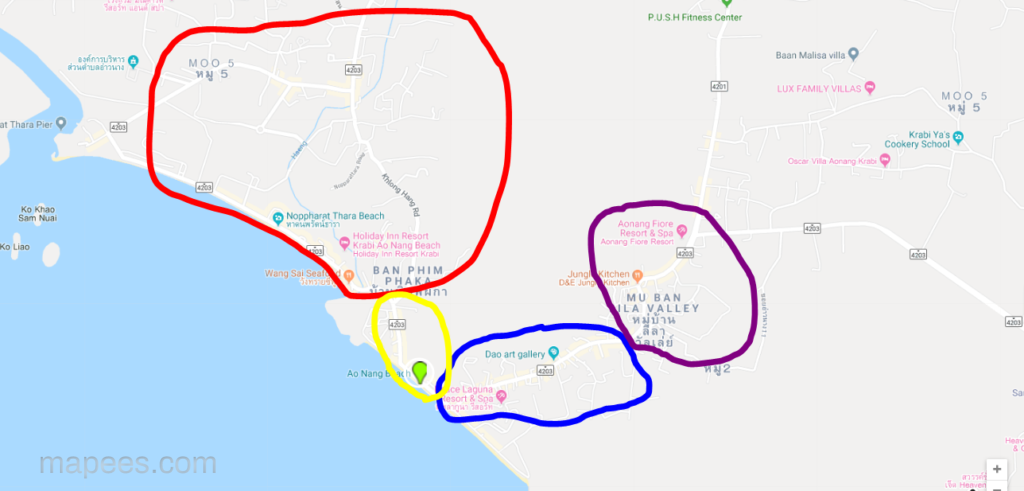 1. Yellow Area:
The yellow area is about as central as it gets. This is where the main Ao Nang Beach is, and where you get water transport to Railey Beach and other beaches. This area is crowded during the days with tourists, and lined with restaurants and souvenir shops. At night, most of the nightlife activities are concentrated here. Mainly in the complex housing Balcony Hostel.
2. Blue Area:
The blue area is a larger main road, with many hotel accommodation options and restaurants. There is some nightlife in this area, but mostly concentrated in one complex. Most parts of the blue area are within walking distance to Ao Nang Beach.
3. Red Area:
The red area is a more quiet part of the town and is where you find most airbnb accommodation. This area is pretty out of the way, with many parts in wooded areas. Transportation in and out of this area at night could be an issue, so keep that in mind.
4. Purple Area:
The purple area is a bit outside of the action. There are cheaper accommodation options here, but at the expense of being in a more local area outside the main tourist action.