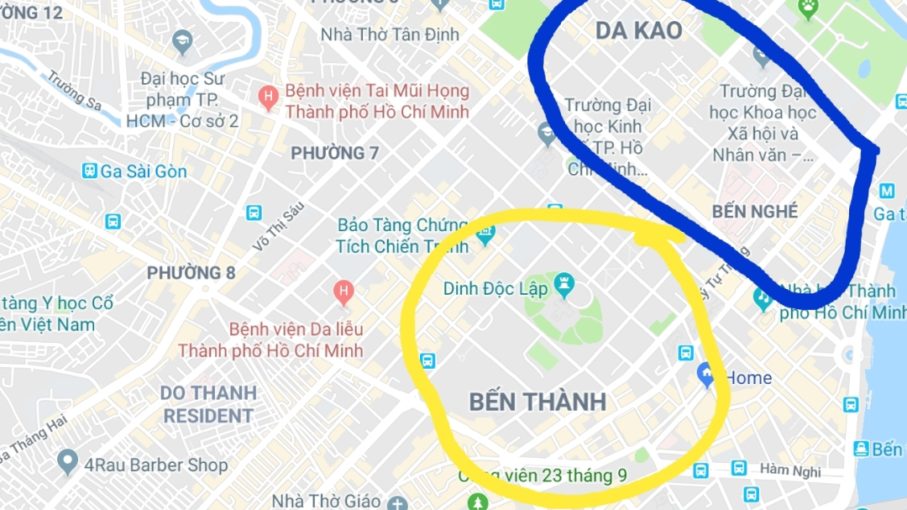 Here is a brief mapee of Ho Chi Minh City, Vietnam. Formerly known as Saigon.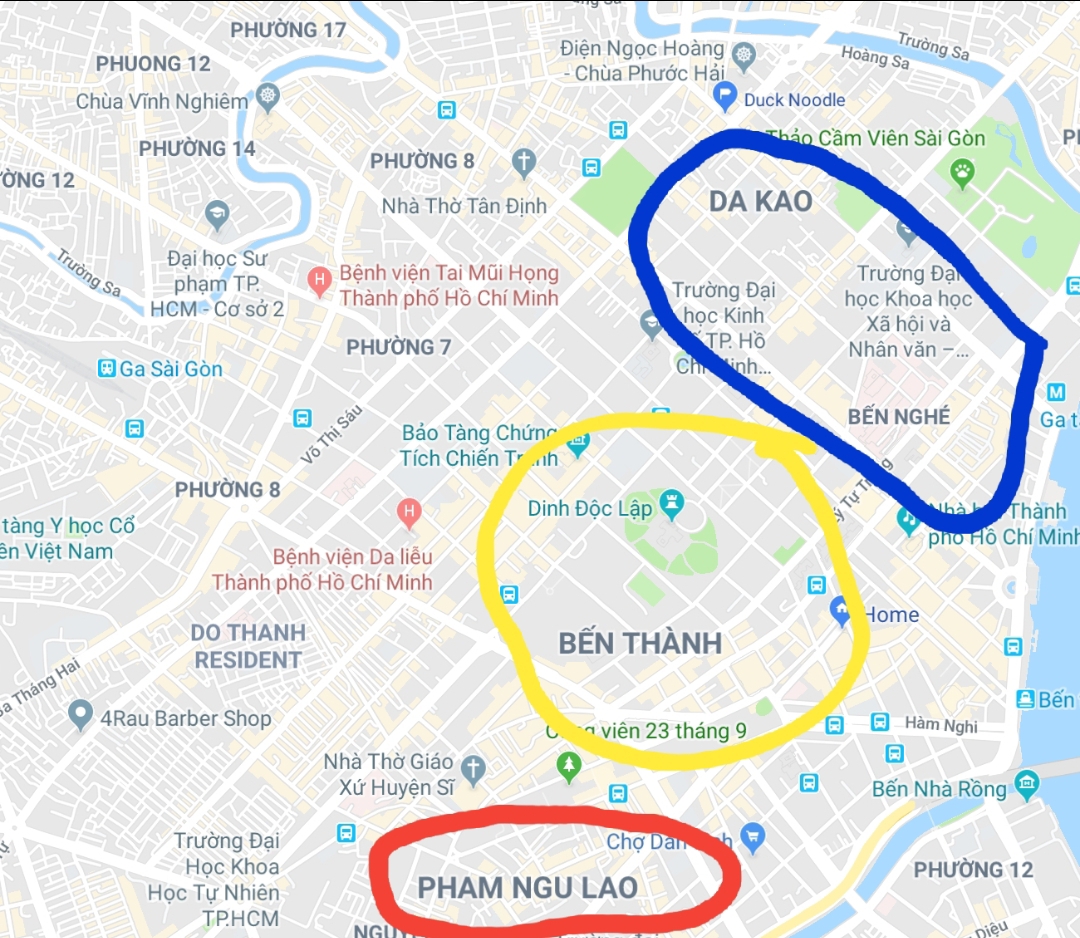 Yellow Area:
This is the city center and is one of the busiest ones in the world. Seas of Vietnamese make their way around here on motorbikes at all hours of the day.
This area is home to Ben Thanh market, an outdoor market where you can buy clothes, accessories, food, and much more. Be aware that as a foreigner, they will attempt to overcharge you. The rule of thumb is offering 1/4 or 1/3 of the vendor's original price.
Red Area:
Pham Ngu Lao contains Bui Vien, the backpacker street. Great for those that want to keep the party going into the early hours of the morning. The street has gotten so crazy that the authorities have now closed it off to vehicles in the evening.
Blue Area:
Da Kao is the part of District 1 that has the zoo. It offers a respite from the chaos of the Ben Thanh area, while still being close to center. 
There are a lot of upscale rooftop bars and restaurants in this area including Skyxx, Social Club, and Rooftop BBQ.
A lot of long-term expats live in this area, so if you plan to stay for a while, it may be a better choice than the touristy Ben Thanh area.